RE-POLITISER BORDUAS @ MAINLINE GALLERY

Deliberately balancing a sense of irony with a flair for controversy, Oli Sorenson delivered his latest performance entitled Re-Politiser Borduas on October 7 2017, at Mainline Gallery. During his private view, the artist cut through several self-made reproductions of Paul-Émile Borduas' paintings, then exhibited these for ten days in the busiest section of St-Laurent Boulevard, which divides the city of Montrealin two, between its East and West ends. Sorenson thus re-submits an essential body of Quebecois art history to large audiences, to accentuate its democratic appeal as well as to exalt its political dimension.

c

Sorenson proposed an entirely self-funded exhibition, that is freed from the commercial constraints of private galleries, and the extended deliberations of artist-run centers that too often defuse the political charge of works of art. Through this maneuver, Sorenson subtly reminds us how writing the Refus Global cost dearly to Borduas, who lost his position as professor, and his health, before witnessing the social transformations generated by his manifesto. When damaging copies of Borduas' works, Sorenson aspires to reinvest an aesthetic of protest into the originals, transmit a more shocking yet faithful visual experience to the viewer, that the paintings initially provoked in the 1950s.



Re-Politiser Borduas, 17 min performance over five canvases, Oct. 2017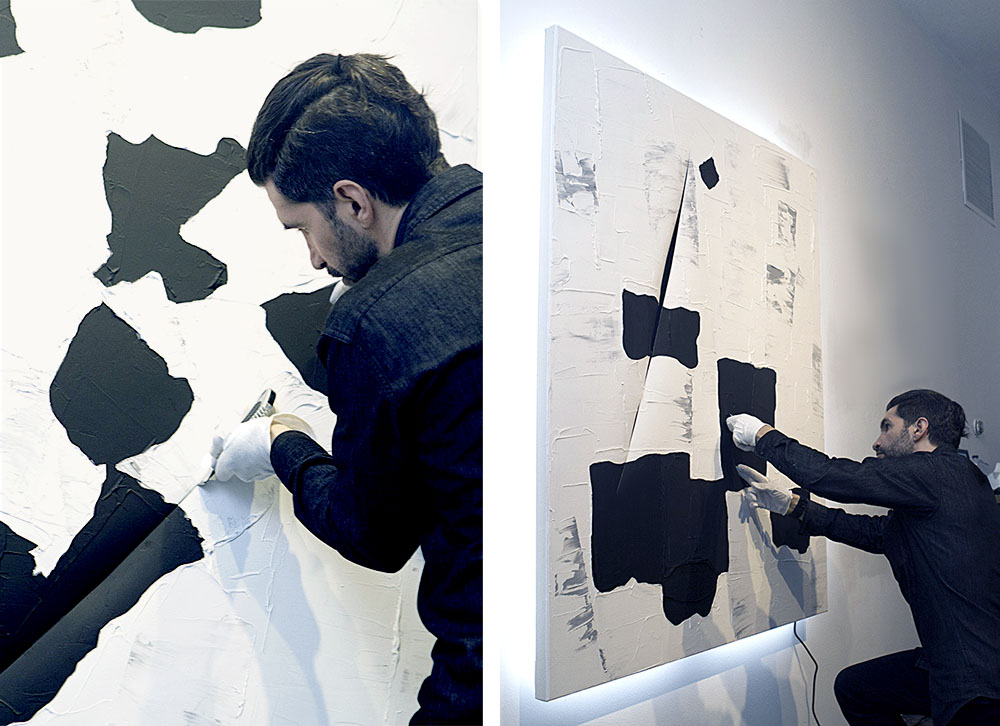 Re-Politiser Borduas, 17 min performance over five canvases, Oct. 2017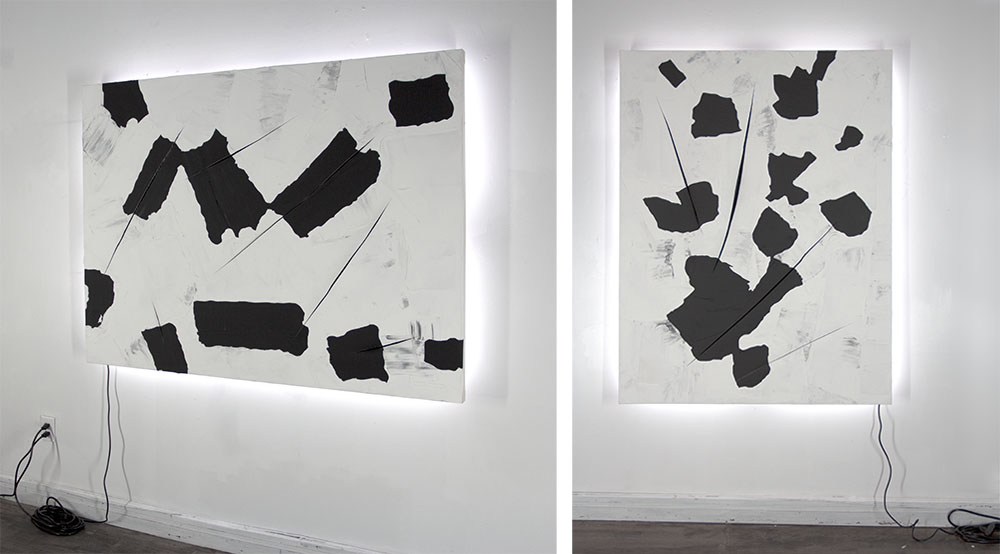 Re-Politiser Borduas (3+3+4), 116x152cm+ Re-Politiser Borduas (Seagull), 152x116cm, performance artefacts, acrylic on canvas, neon frame, Oct. 2017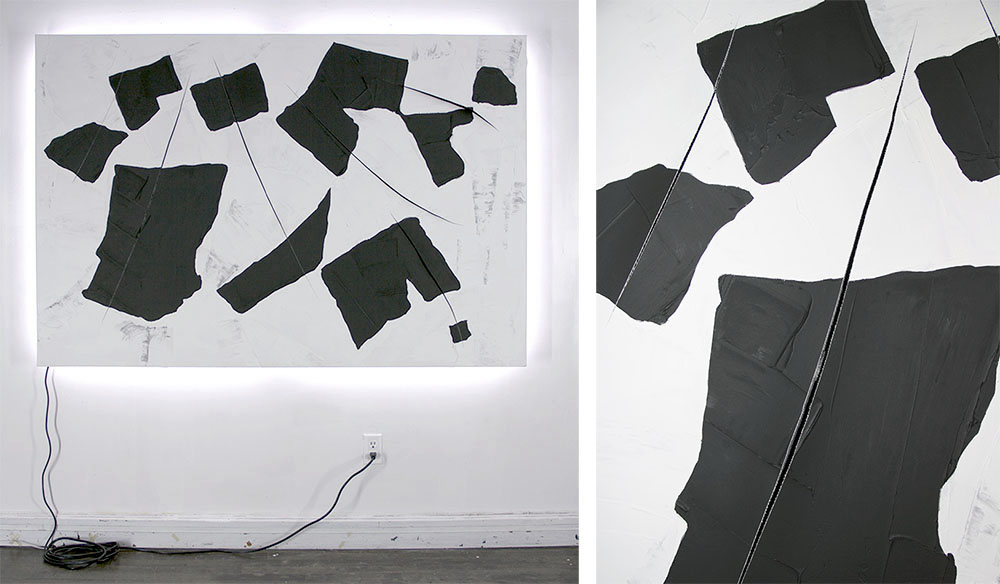 Re-Politiser Borduas (Pierre Angulaire), 122x184cm + detail, performance artefact, acrylic on canvas, neon frame, Oct. 2017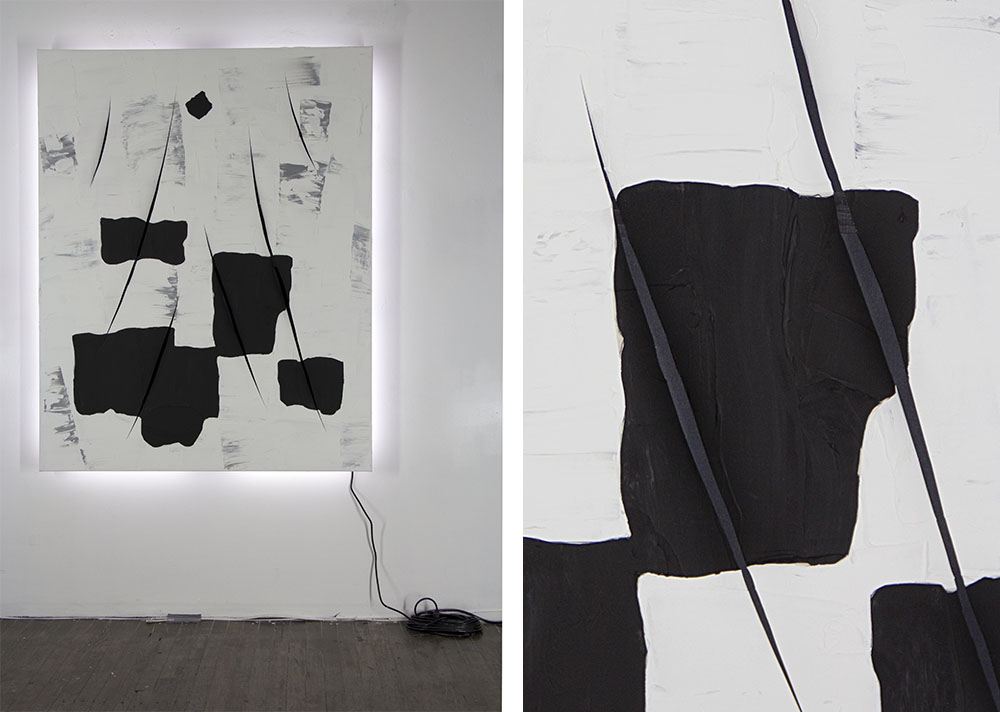 Re-Politiser Borduas (Black Star), 154x122 + detail, performance artefacts, acrylic on canvas, neon frame, Oct. 2017

Re-Politiser Borduas, 17 min performance over five canvases, Oct. 2017

©Sorenson 2018 some rights reserved