VIDEO PISTOLETTO @FILE FESTIVAL
Video Pistoletto is inspired by the works of Arte Povera artist Michelangelo Pistoletto, who aimed to realign art with the preoccupations of everyday life. Sorenson revisited Pistoletto's mirror-breaking performance by replacing his mirrors with video screens. This series premiered in December 2014 at Popop Gallery (Montreal), then was delivered at Sao Paulo's FILE festival in June 2015, to break three 46-inch liquid crystal display (LCD) screens in front of a live audience.
When hitting screens with a chisel and hammer, liquid crystals splash out of their individual cells while staying partially sensitive to the video signal, and generate organic compositions within the glass fragments trapped atop the light boxes, which stay fully operational behind the debris. Thus via the destruction of massively produced commodities, Sorenson makes one-of-a-kind works that can never be recreated, due to the unpredictable nature of the glass-breaking process.

c
Sorenson's broken TVs are rendered into concrete objects since viewers can no longer look through them as windows to far-away worlds. They must now look at the immediate material properties of second hand and refurbished screens that dropped in value with age or because of minor factory defaults. Ironically, Arte Povera's mission to select poor materials is fully achieved when choosing electronic goods, since these are doomed to depreciate by simply following Moore's law.
Embedding failed technology into art objects, Video Pistoletto reverses the prescribed flows of planned obsolescence, when the broken screens become more valuable by morphing into collectible performance artefacts. Moreover, Sorenson consistently deflects any question about the technical functionality of this series (how does it work?), to instead discuss how it addresses contemporary issues (what does it mean?). Once the performances are done, the artist claims it no longer matters how the screens work, since they are now broken.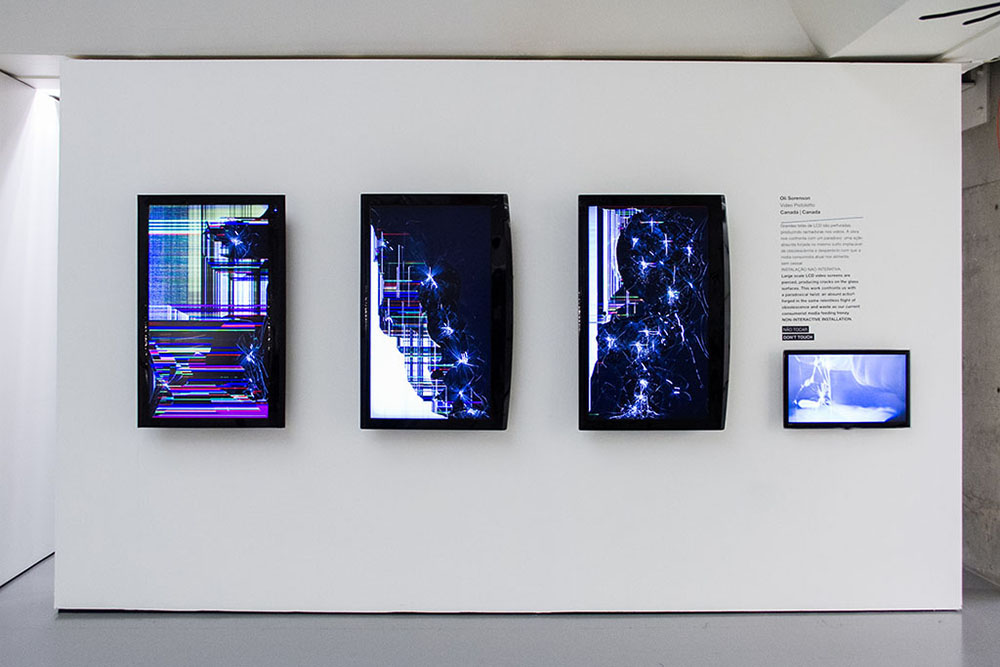 Video Pistoletto, general view FILE Festival (after performance), 46inch monitors (1 24inch monitor), Jun. 2015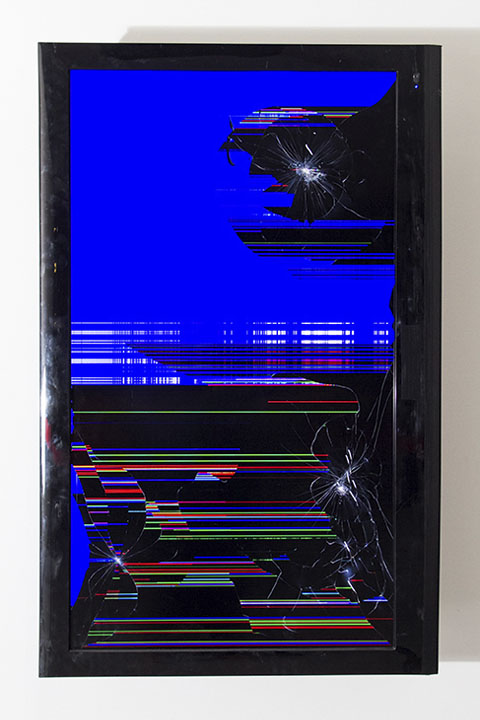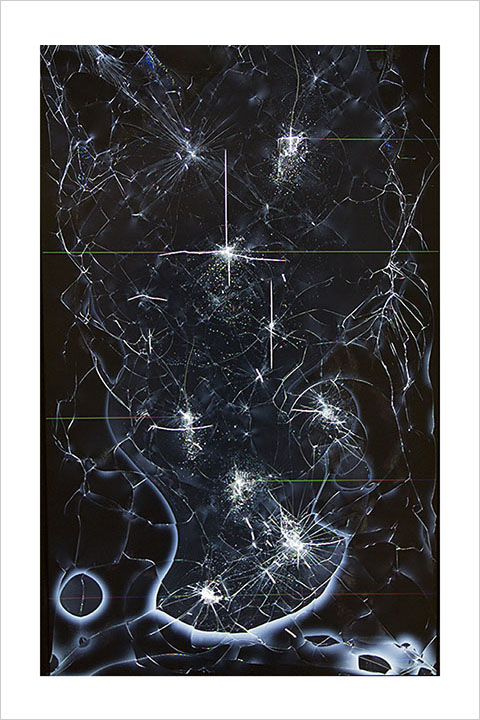 Video Pistoletto screens, (detail) 2015-16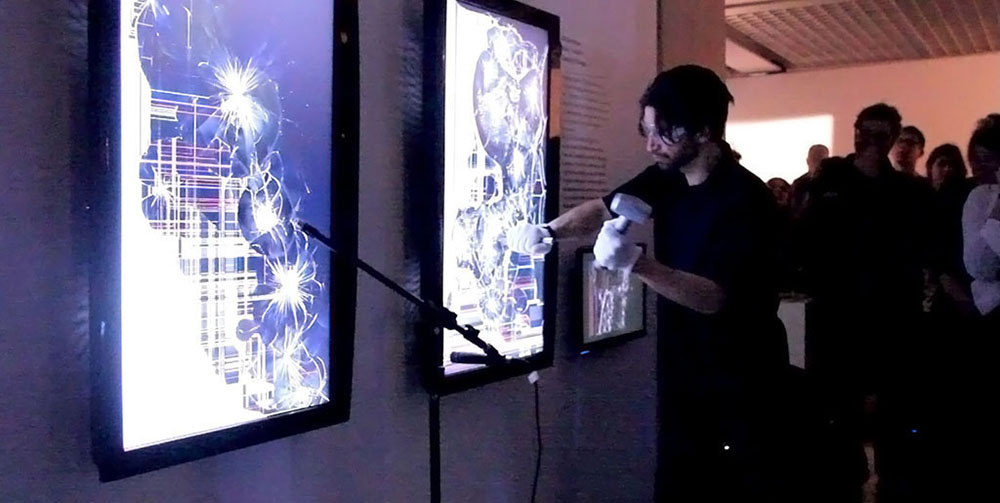 Video Pistoletto Performance, FILE Festival, Dec. 2014




Video Pistoletto Performance at FILE Festival (video archive) 2015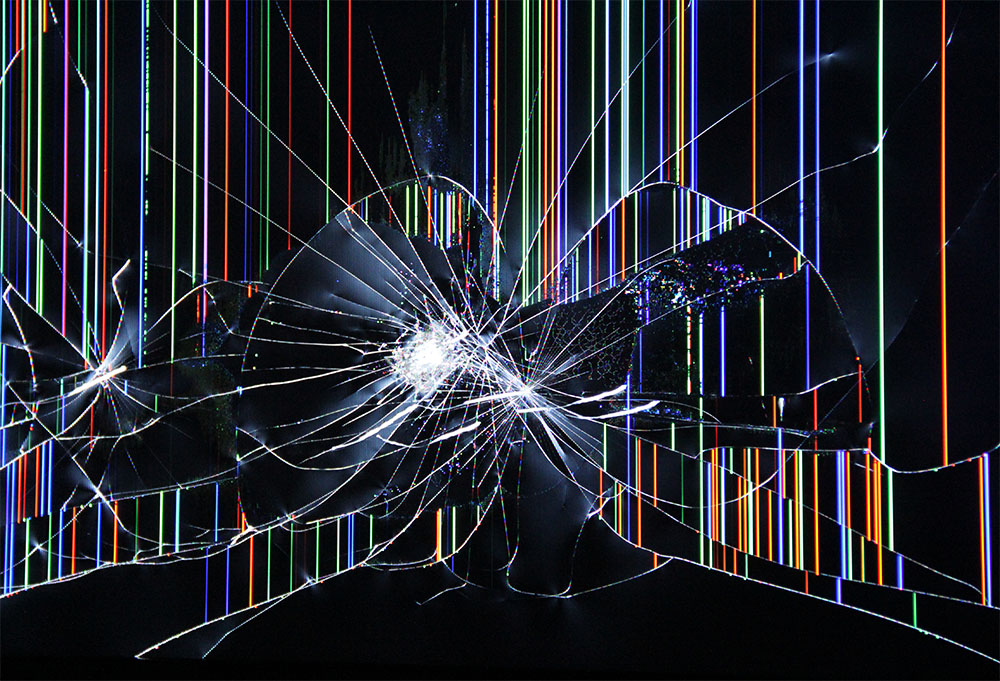 Screens after performance (detail), Jun. 2015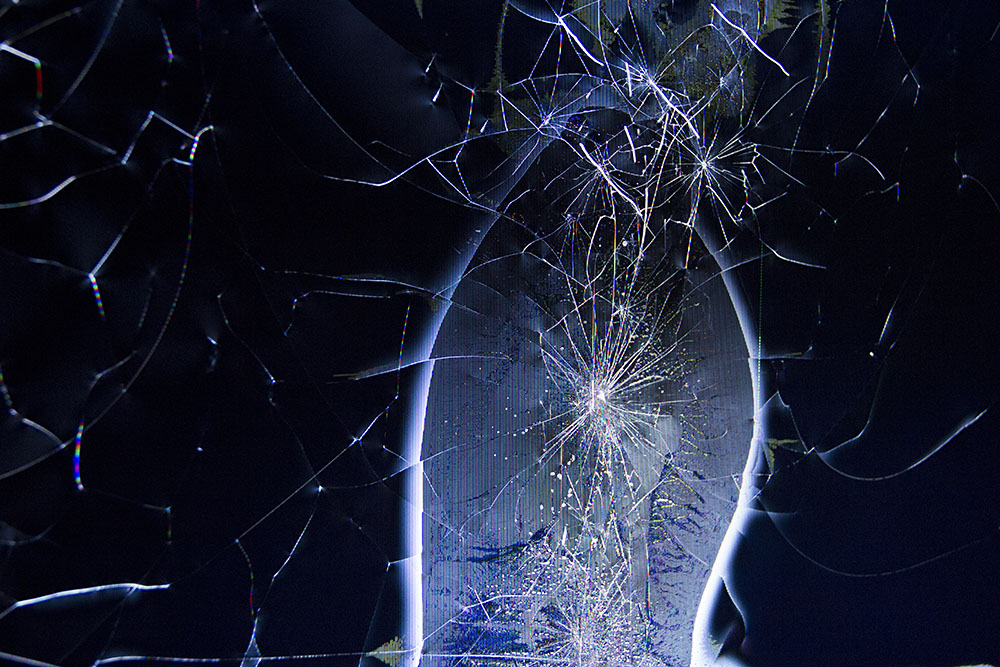 Screens after performance (detail), Dec. 2014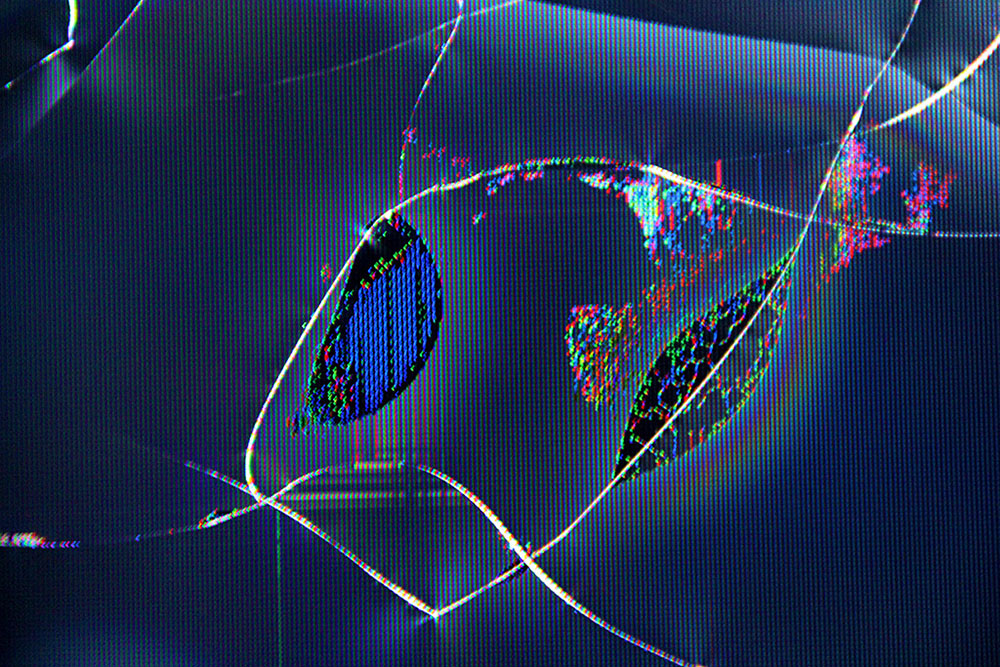 Screens after performance (detail), Jun. 2015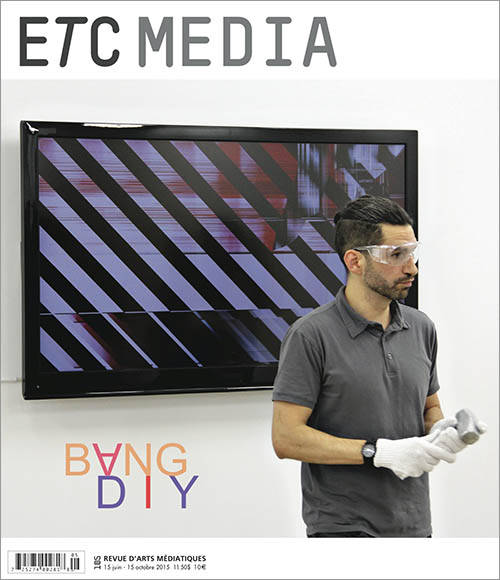 Cover of Etc Media, June 2015



©Sorenson 2018 some rights reserved